How to get to RoboForex official website

Table of content:
Because some websites that belong to RoboForex group are not available, we're offering you to use the following instructions in order to restore access to them.
"Unavailability in some particular country" is not a "physical" closing of web-resources as they continue to operate as usual. Nevertheless, your provider may prevent you from accessing these web-recourses. The idea of restoring the access is that you connect to the unavailable RoboForex website not directly, but by means of foreign proxy servers.
Your provider may use different methods to restrict the access to web-resources, so we're offering you several ways to restore the access as well.
Right now, you may try to access your Members Area using an alternative URL address:
In order to access materials of our website or in case the above-mentioned method didn't work, we're offering you several other options listed below.

Methods to restore access to RoboForex websites
1. Integrated VPN client in Opera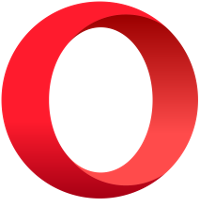 Integrated VPN client in Opera
Click Opera menu in the top left corner of the screen. In the appeared window, select "Settings" -> "Privacy & security" and tick "Enable VPN box".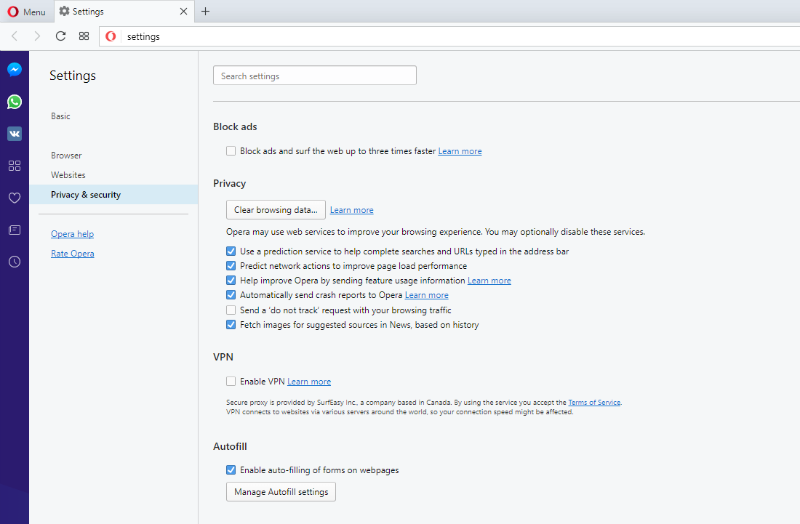 2. Proxy servers
Extensions for browsers

3. VPN
Unlike proxy servers, VPN is valid for the entire internet connection, which may be useful for correct operation of your trading terminal in case trading servers are blocked as well.
The list of several services, which provide VPN:

4. UltraSurf
After you launch this freeware, the program establishes a connection with one of its network servers, through which all the traffic will pass in the future.
UltraSurf is free to download, requires no installation, and may run from a local copy on your HDD or removable media device.
The program is only available for Windows and works via Internet Explorer by default. The users, who prefer Mozilla Firefox and Chrome, need to manually set up proxy to use Ultrasurf.
Read more at https://ultrasurf.us/.

5. Access to websites from mobile devices
You can also get the access to the website and your RoboForex Members Area from mobile devices by means of the following applications:

6. RoboForex proxy server
Another method to get the access to RoboForex Members Area and websites is using a proxy server from RoboForex. You can customize the server directly in the browser.
Chrome:
Go to "Settings" -> "Advanced" -> "Open proxy settings". In the appeared window, click "LAN settings". Tick "Use automatic configuration script" and enter https://rbfxproxy.com/rbfxproxy.pac in "Address" field.
Opera:
Go to "Settings" -> "Browser" -> "Change proxy settings". Tick "Use automatic configuration script" and enter https://rbfxproxy.com/rbfxproxy.pac in "Address" field.
Firefox:
Go to "Options" -> "General" -> "Network proxy" and click "Settings…". Enter https://rbfxproxy.com/rbfxproxy.pac in "Automatic proxy configuration URL" field.

7. Extension for browsers from RoboForex
We've developed our proprietary extension, which automatically sends user's traffic to RoboForex websites using proxy servers or, in case the company's websites are unavailable, redirects it to mirror websites. Link to active "mirrors" of our websites can be found in the extension dropdown menu.
Please note that before installing RoboForex extension in Opera browser, at first you will have to install the extension, which allows to work with applications for Chrome, Chrome Extension.
Instructions how to activate RoboForex extension
To provide access to websites, RoboForex extension uses proxy-servers. To provide the extension with access to these settings, click "Keep Changes" in the appeared dialog window of your browser when activating the extension.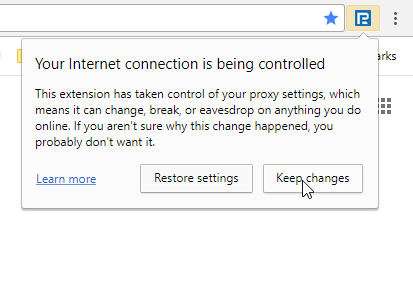 Please note that your browser will be connected to all other websites without using proxy servers even if you enable access to proxy settings for the extension.
Browsers: